Masonic Education
Wednesday, April 22nd, 2009 at 9:01 PM
Corn, Wine & Oil – Tyler's Toast
At our April Stated Meeting Wor. Achenbach delivered a presentation for Masonic Education regarding "Corn, Wine & Oil". After the meeting, at our "Tyler's Toast", we we all enjoyed some bread and beverage along with Extra Virgin Olive Oil supplied by Brother Timothy Wood of Wood Ranch Estate.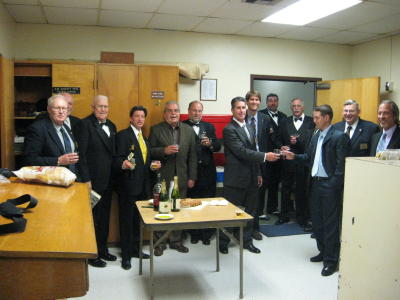 Bro. Wood was featured in the FREEMASON magazine (Dec/Jan 2009) and after enjoying some of the oil at home with his family, Wor. Achenbach decided to bring in a bottle to share with the Lodge.
Tagged with: Corn Wine & Oil • Masonic Education
Filed under: Masonic Education • SW Hackett San Diego Masonic Lodge No. 574
Like this post? Subscribe to my RSS feed and get loads more!